This week Forbidden: Dying for Love, looks at the case of teenager Meagan Grunwald and her boyfriend Angel Garcia who shot two policemen.
Back in 2014 Meagan Grunwald was a lonely Utah 17-year-old who hooked up with 26 year-old parolee Angel Garcia ( Jose Angel Garcia Jauregui). The pair fell madly in love and by all account had a bit of a whirlwind romance.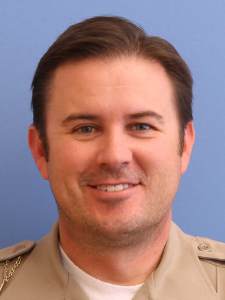 However, things turned very dark when the pair were approached by Sgt. Cory Wride whilst they were parked up at the side of the road. He was checking they were OK but Garcia was wanted for violating his parole and shot Sheriff's Sgt. Cory Wride dead and wounded Deputy Greg Sherwood.
A chase across several counties ensued and eventually Garcia was shot dead by police.
At her trial Grunwald claimed Garcia had forced her to drive and that she had nothing to do with the actual shootings. But she was convicted of the murder under Utah's accomplice laws and given 25-to-life plus additional time for other offences, meaning she will be in her late 40s before she has any chance of parole.
The victim's families and the surviving deputy all expressed forgiveness towards the teen but also wanted her to serve a weighty sentence for her choices.
Late last year Grunwald mounted an appeal against her conviction.
Watch the Latest on our YouTube Channel
Watch Forbidden: Dying for Love – Hell's Angel at 10 PM on Investigation Discovery.