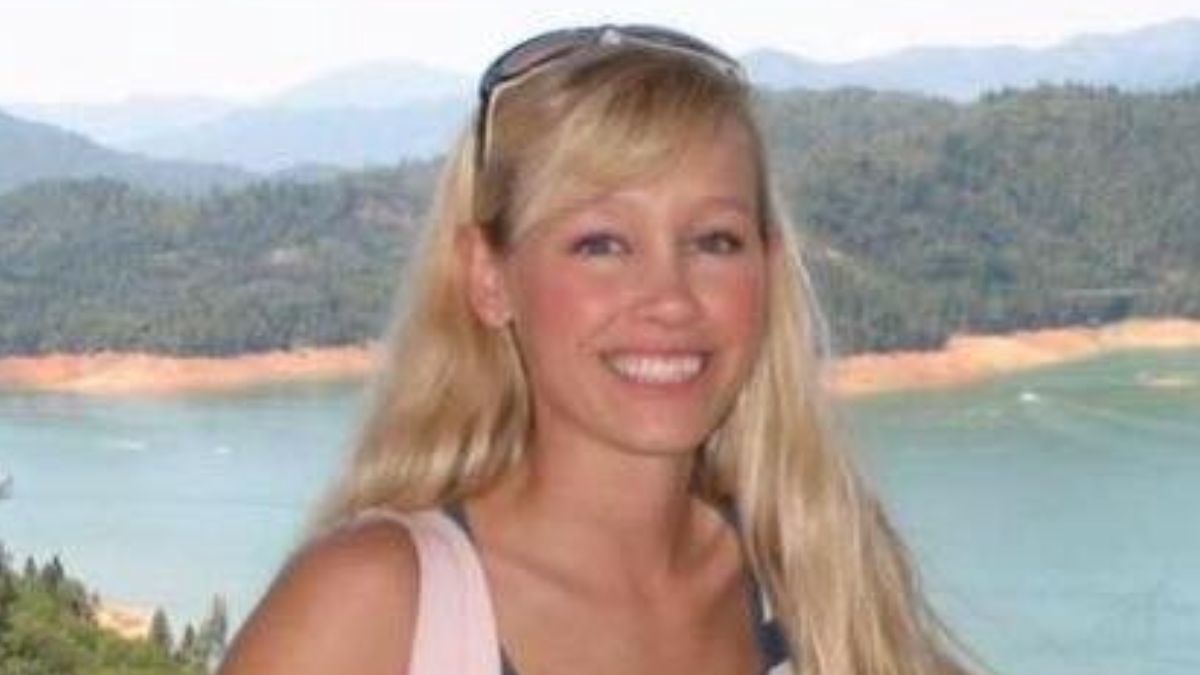 Sherri Papini: Lies, Lies, and More Lies is spotlighting the case of a woman who lied about being abducted while jogging in her neighborhood in Redding, California.
On Nov. 2, 2016, Papini was reported missing, and a massive search was launched to help find the then-34-year-old mother of two.
Friends also set up a GoFundMe account that raised nearly $50,000, and local authorities offered reward money for more information on her disappearance.
Three weeks later, on Thanksgiving Day, Papini was found alive on the side of Interstate 5, about 146 miles from town, with a chain wrapped around her waist.
She had numerous injuries, and her long, blonde hair had been chopped off.
In a police interview, Papini told detectives that she was abducted at gunpoint by two Hispanic women—one older and the other younger.
She said they forced her into an SUV and drove to an unknown location where they kept her chained.
Watch the Latest on our YouTube Channel
It took Papini a year to provide authorities with enough information to create composite sketches of her kidnappers.
DNA evidence collected from Sherri Papini's clothing raised suspicions
After her return, Papini received $30,000 from the California Victim's Compensation Board, which she and her husband used to pay their bills.
The detectives also collected her clothing and sent it to the lab for testing.
When it was revealed that her clothing contained a male's DNA, they used genetic genealogy in 2020 to help identify that person.
It wasn't long before they found out that Papini's ex-boyfriend was a match.
Ex-boyfriend helped prove abduction was a hoax
When authorities questioned Papini's ex-boyfriend, he allegedly told them that Papini asked for help. She said her husband was abusing her and that she needed to get away from him.
He rented a car, picked her up, and drove nine hours back to his apartment in Costa Mesa, where she stayed for weeks.
She then began starving herself to lose weight and inflicting injuries on herself.
He also took a polygraph test and passed.
On Aug. 13, 2020, investigators confronted Papini. Although she cried, she did not admit to faking her abduction.
Sherri Papini confessed to faking her own abduction
On March 3, 2022, police officials arrested Papini. She was charged with mail fraud and making false statements to federal agents.
No one else was charged in the case.
The following month, she pleaded guilty.
Before her sentencing, Papini admitted to lying about her abduction. She said, "I am guilty of lying. I am guilty of dishonor. I stand before you willing to accept."
"To repent and to concede. I trust in this court. I trust the officers handling my release, and I trust in you, your honor, to see me, to hear me."
In September 2022, a judge sentenced her to 18 months in prison and 36 months of supervised release.
She was also ordered to pay $309,902 in restitution.
Sherri Papini: Lies, Lies, and More Lies airs Saturday at 9/8c on Oxygen.