The dark past of the Tony Alamo Christian Ministries is explored tonight on new series People Magazine Investigates: Cults.
Produced by Lucky 8 and airing on Investigation Discovery, the six-part series looks into a different cult each week.
The Alamo Christian Foundation was set up in 1969 by husband and wife Tony and Susan Alamo, born Bernie Lazar Hoffman and Edith Opal Horn.
Tony was a street preacher and his ministry would offer hope to young people seeking purpose. Some of its methods of recruiting followers proved controversial early on, but things took a sinister turn after wife Susan died of cancer in 1982.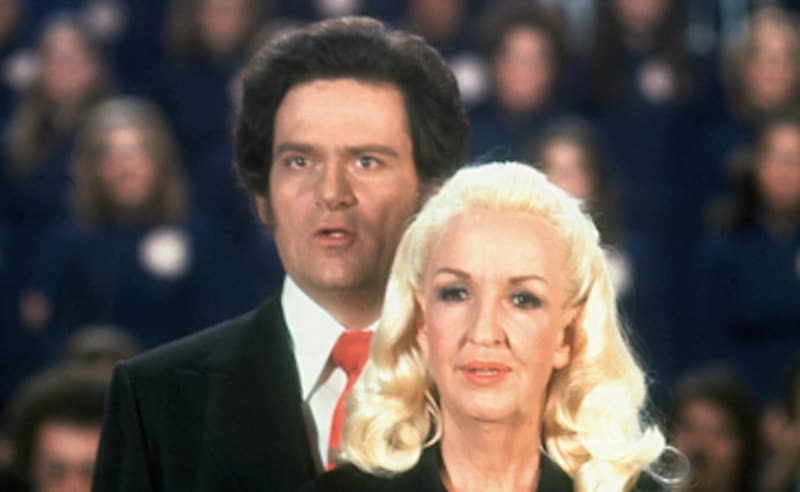 Watch a sneak peek for this week's season premiere of People Magazine Investigates: Cults above, as it is revealed how Tony began to impose himself on his followers "through violence fuelled by rage".
Tony Alamo later also went on to take multiple child brides. He was arrested multiple times over the years, before finally being convicted in 2009 of taking minors across state lines to have sex with them. One of them was just nine years old.
Alamo died in prison at the age of 82 while serving a 175 year sentence.
Watch the Latest on our YouTube Channel
According to the series description, People Magazine Investigates: Cults "explores how destructive and terrifying cults can be to cult members and their families" and reveals the "untold stories of power-crazed cult leaders using mind control, sex and violence to manipulate and dominate followers".
People Magazine Investigates: Cults airs Mondays at 9/8c on Investigation Discovery.