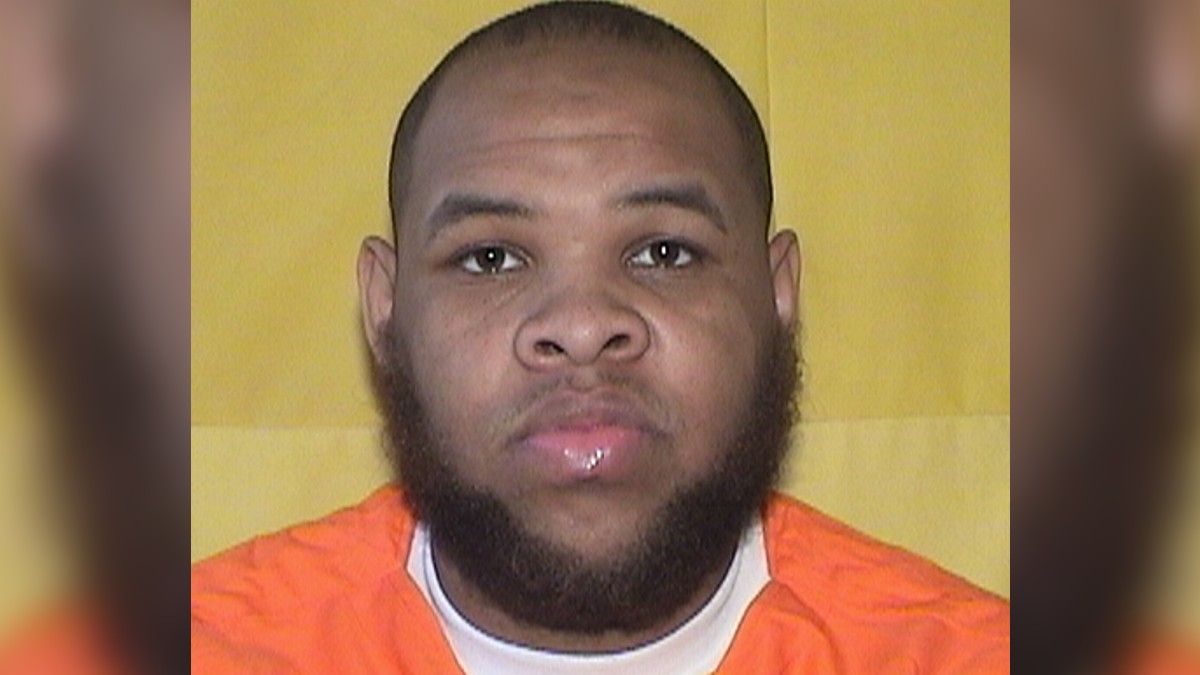 The Murder Tapes is examining the murder of Noah Kinney, who was gunned down by Melvin Terry Jr. in the driveway of a house in Akron, Ohio.
On January 8, 2020, Kinney arranged to buy a bag of marijuana from Terry, and the pair agreed to meet in the drive of a house owned by Terry's grandfather. The house was currently rented to another individual, who later became a key witness to the shooting.
A surveillance camera at the property documented a lot of what happened next. Terry had backed his Buick into the drive, and Kinney then backed his Jeep in front of Terry's car.
The footage showed Kinney get into the passenger side of Terry's Buick. At some point, Terry pulled out a gun and started firing at the other man from inside the vehicle.
Kinney jumped out of the car and ran back to his Jeep. Terry also leaped out of the Buick and continued firing at Kinney as he tried to drive away.
Terry fired 12 shots at Kinney; at least three connected with their target, and one of the bullets lightly injured Kinney's passenger, Jeffrey Law.
Noah Kinney passed away after shooting in an Akron drive
Kinney crashed his Jeep into a neighbor's porch, and Terry fled the scene in his Buick. The injured Law asked the house's tenant to phone the police. Kinney was later declared dead at the scene.
Watch the Latest on our YouTube Channel
Terry turned himself in to the cops about a month later. He admitted to shooting Kinney but claimed it had been self-defense.
The surveillance tape showed Kinney dropping an object on the ground as he exited the killer's car. This object was never identified by the cops, but the tenant first claimed it was a cellphone and then said it was a bag of marijuana.
After being granted immunity from prosecution, the witness changed her story a third time and claimed it was a gun. She said she threw it off a bridge a few days after the shooting.
Melvin Terry Jr convicted of killing Noah Kinney
However, in July 2021, a jury found Terry guilty of murder, assault, and tampering with evidence. He was given a life sentence but will be eligible for parole after 18 years.
Before Terry surrendered to the cops, his father, Melvin Terry Sr., was found to have taken his son's car to a repair shop to have the bullet holes repaired. The police found the vehicle by using the OnStar tracker.
The older Terry pleaded guilty to obstructing justice and was sentenced to one year of probation.
The Murder Tapes airs Tuesdays at 9/8c on Investigation Discovery.