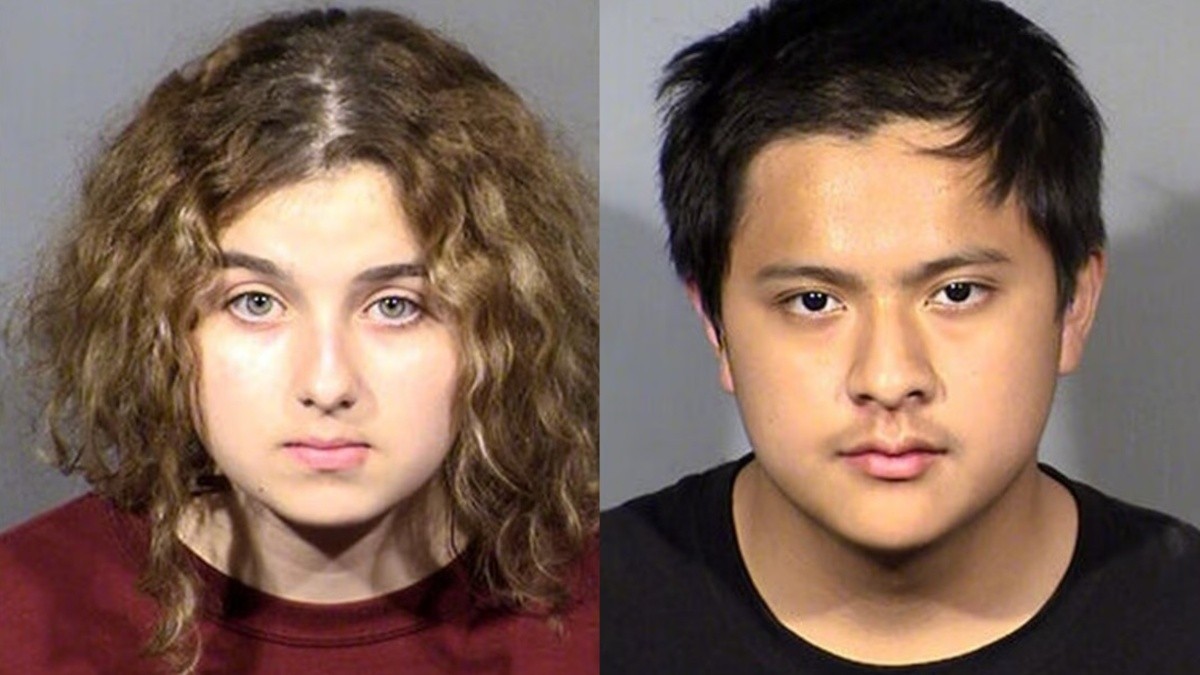 American Monster is investigating the murder of Daniel Halseth, who was stabbed to death at his Las Vegas, Nevada home by his own daughter Sierra Halseth and her boyfriend, Aaron Guerrero.
In 2021, Sierra was just 16 years old and Guerrero was 18, when they planned to kill Sierra's dad and flee to Salt Lake City, UT. The young couple dated from June 2020 to December 2020, but their parents ordered them to stop seeing each other after learning of a plan to run away to Los Angeles.
On April 9, 2021, Daniel Halseth's mother became concerned when she hadn't heard from him. Daniel's landlord went to his house and found the 45-year-old's body partially burned and dismembered in the garage.
The murderous teenagers had stabbed and cut Daniel Halseth 70 times before setting him on fire. They also took hundreds of dollars from his bank account and stole his car.
Sierra's parents had been divorced for ten years, and at this time, she was living with her father.
Sierra and Guerrero were arrested four days later in Salt Lake City, and the evidence against them was clear. The pair had bought a circular saw, saw blades, disposable gloves, bleach, lighter fluid, and drop cloth shortly before the murder.
Aaron Guerrero and Sierra Halseth admitted to murder on video
The cops also found a video on Sierra's cellphone, where Guerrero is heard saying, "Welcome to our YouTube channel…day three after murdering somebody." Sierra can be heard laughing as she said, "Whoa! Don't put that on camera."
Watch the Latest on our YouTube Channel
The two killers pleaded guilty to murder along with other charges, including arson and robbery. They were both sentenced to life in prison with the possibility of parole after 22 years.
Sierra claimed that her father had abused her sexually and physically. She told the court, "My biological father has traumatized me — trauma I still have to work through every day."
Sierra's mom, Elizabeth Helgelien, and Daniel Halseth had a difficult marriage, and Daniel was even arrested in 2011 after Helgelien said he'd assaulted her. Helgelien has stood by her daughter's claims.
Daniel's family called the abuse allegations "nothing but a lie" and claimed that Daniel was dedicated to his family and daughter.
Aaron Guerrero said 'I'm not a monster' following Daniel Halseth murder
In an interview from prison, Guerrero said he felt "guilt every day" and said he had been suffering from mental issues and was taking LSD at the time of the murder.
"I'm not a monster, " he added, "I still have potential to be a functioning member of society and can benefit society."
American Monster airs Sundays at 9/8c on Investigation Discovery.