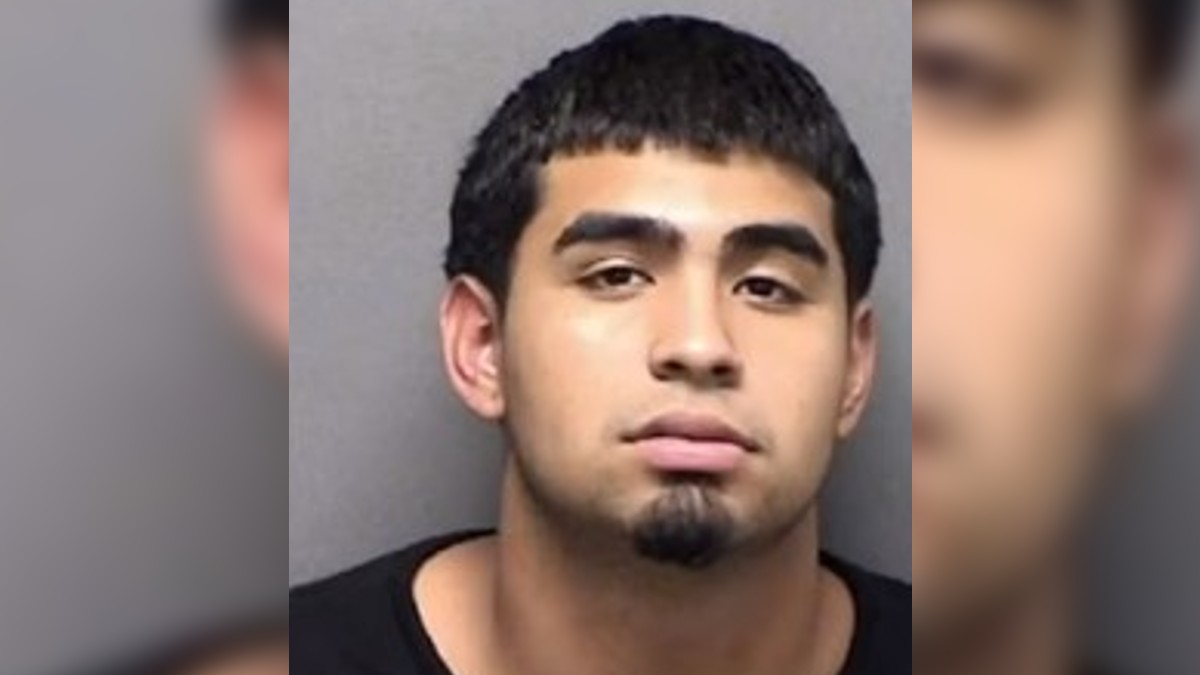 The police in San Antonio, Texas, have arrested the first cousin of the perpetrator of the infamous 2022 Uvalde school shooting over claims he threatened to shoot up an elementary school.
Police said they put 17-year-old Nathan James Cruz in custody on Tuesday after he was accused of making a terroristic threat to a public place, a felony charge.
Cruz was also charged with a misdemeanor charge after allegedly threatening to kill his sister. The cops said he was arrested without incident following a call from his mother and sister, who claimed Cruz had threatened to "do the same thing" to a school as his cousin, Salvador Ramos.
Ramos was the 18-year-old shooter at the Robb Elementary School in Uvalde, who murdered 19 children and two teachers in May 2022.
Ramos was killed by authorities at the scene, and the incident was classed as the second bloodiest shooting at an American school.
Cruz's mother and sister are said to have become increasingly alarmed about comments allegedly made by the teenager in the last couple of days. His sister claimed Cruz told her he would "shoot the school" and added, "school is starting soon." At the same time, it's claimed Cruz threatened to shoot his sister in the head.
The teenager reportedly lives across the street from the Gardendale Early Learning Program, an elementary school in San Antonio. The school is currently on summer vacation but is due to begin term on August 14.
Watch the Latest on our YouTube Channel
Nathan Cruz family 'afraid he would do a school shooting like cousin Salvador Ramos'
Cruz's mother told the SAPD she had overheard her son speaking on the phone Monday morning when he inquired from an unknown individual about purchasing an AR-15 assault rifle.
The suspect's mother also said Cruz was intoxicated when he allegedly said he wanted to "do the same thing" as his cousin Ramos, and she was worried because he was on probation.
The SAPD said in its statement that family members had notified them of alleged threats being made, and after conducting "further investigation, detectives were able to gather enough evidence to produce an arrest warrant for Terroristic Threat."
SAPD praised family for 'stopping a potential Uvalde style shooting'
The cops called this case an example of "See Something, Say Something," where a family member speaking out leads to an investigation and an arrest, thereby diffusing the threat.
The police statement also stressed that with the school term starting again soon, the SAPD takes "all reports of threats seriously and will investigate and take appropriate action."