Tonight's premiere episode of Scene of the Crime with Tony Harris on Investigation Discovery follows the Emmy Award-winning journalist as he investigates the brutal murder of 11-year-old Jodi Parrack.
In the episode, titled Small Town Killer, Harris tries to get to the bottom of why once-trustworthy neighbors turned against each other in the small town of Constantine, Michigan, and its tight-knit community.
The "unthinkable crime…forever shatter[ed Constantine's] strong sense of community," according to ID.
Parrack was attacked, murdered and left for dead in a cemetery while riding a bike home from a friend's house.
According to Crime Watch Daily with Chris Hansen, investigators suspected that Constantine reserve police officer Raymond McCann, who reportedly asked other officers to check the cemetery, was involved.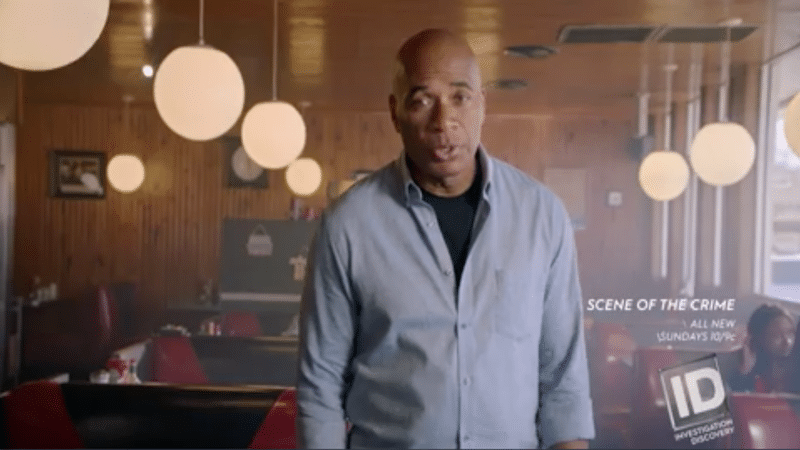 McCann was reportedly charged with five counts of perjury for lying to investigators and accepted a deal in which he pled no contest to one of the counts.
He was sentenced to 20 months to 20 years in prison.
Watch the Latest on our YouTube Channel
But the case then took a twist when 65-year-old Daniel Furlong, who allegedly attacked another girl who was also riding her bicycle, admitted to murdering Parrack.
He got 30 to 60 years in prison for second-degree murder as part of a plea deal.
Scene of the Crime with Tony Harris is a six-part investigative series in which Harris is set to "[pull] back the curtain to reveal the often nefarious players and foreboding places behind the crimes surrounding them," according to Investigation Discovery.
Harris previously worked on ID's show Hate in America. His résumé also includes tenure reporting for Al Jazeera America.
Scene of the Crime airs Sundays at 11/10c on Investigation Discovery.