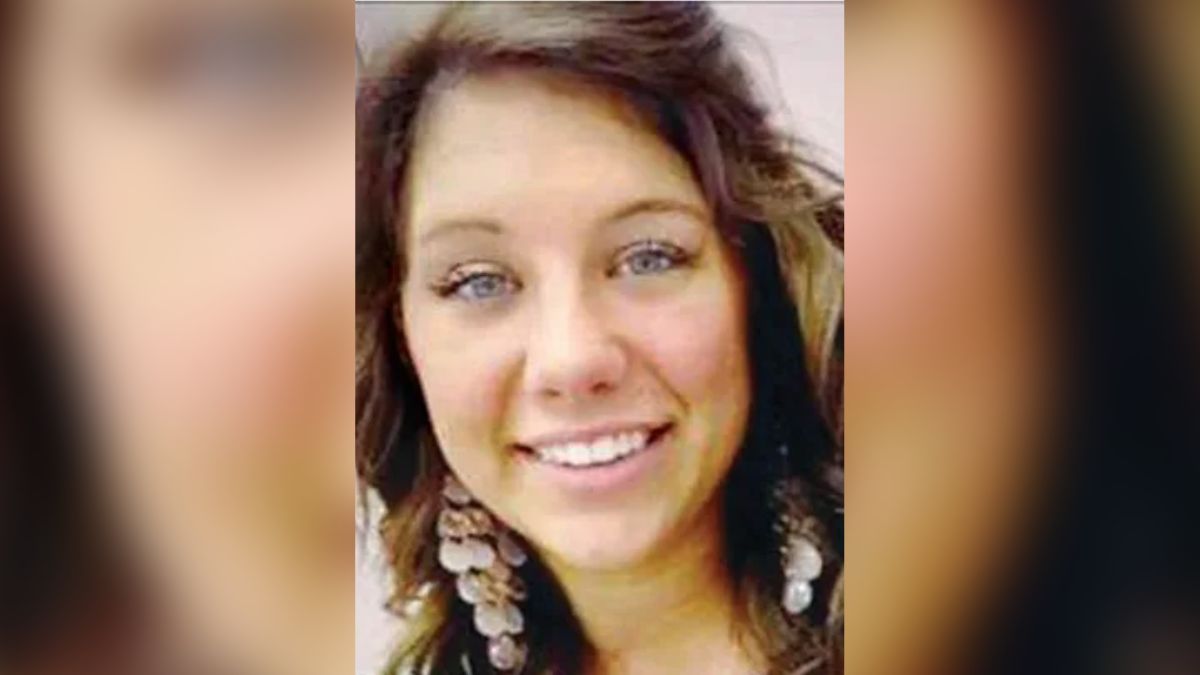 Brooke Preston was 21 years old when she was brutally murdered by her roommate and childhood friend, Randy Herman Jr., in their Florida home.
Preston and Herman, who did not have a romantic relationship, grew up in Wyalusing, Pennsylvania, and they graduated from Wyalusing Valley High School.
In July 2016, they, along with Preston's sister, decided to move into a single-story, three-bedroom house in West Palm Beach.
At the time, Herman's father, Randy Herman Sr., committed suicide in Alabama, where he fled after being charged with killing his girlfriend, Gail Monahan, 50, in Luzerne County, Pennsylvania.
His body was found in his Ford Ranger pickup truck near Guntersville Lake, and Herman inherited $25,000 thereafter. He used some of the money to relocate. But it was reported that he ran through the money after three months of spending most of it on drugs and alcohol.
After living together for several months, Presen, a graduate of State College of Florida, opted to move back home with her boyfriend and start a new job.
But before she could make the trip, she was found dead inside her home, which shocked the community, her friends, family, and colleagues.
Watch the Latest on our YouTube Channel
Brooke Preston was found stabbed to death in her FL home
At 9 a.m. on March 25, 2017, Herman called 911 and said, "Someone's been murdered. I'm at Haverhill Park. Just sent the police. It was me. I'm sorry."
Herman, who was 24 years old at the time, hung up the phone.
When Palm Beach County police officers arrived, they noticed his shirt, pants, and arms were covered in blood.
They took him into custody.
Officers went to Preston and Herman's home in the 800 block of Sarazen Drive and saw droplets of blood leading into the house.
Upon entering, they found Preston dead in the hallway. She was on the floor with a blanket covering her body.
An autopsy showed that Preston had been stabbed 25 times in her throat, back, and abdomen. She also had defensive wounds on her hands.
Herman was booked into the Palm Beach County Jail on charges of first-degree murder.
He was held without bond.
Officials said Herman was no stranger to law enforcement. In July 2013, he was charged with drug paraphernalia and possession of a controlled substance while living in Pennsylvania.
The following month, he pleaded guilty to the drug paraphernalia charges, but it is unknown if he served any time.
Four days after he entered a guilty plea, Herman was arrested on multiple driving offenses, including DUI, careless driving, and the purchase of alcohol by a minor.
Randy Herman blamed sleepwalking for brutal murder of his childhood friend
During the interrogation, Herman told detectives that he had no memory of killing Preston, but since they were the only two people in the house at the time, he must have done it.
He explained that she had recently moved out of the house, but she returned to say goodbye before her road trip. However, Preston's sister stated that Herman sent her a text message to pick up a t-shirt.
Herman went on to say that when she went into his bedroom, he gave her a memorial t-shirt of one of their friends who died.
When she reached out to give him a hug, he said he "blacked out" from sleepwalking, and when he woke up, he was covered in blood and holding a hunting knife in his hand.
Herman, who at the time was hung over from a night of drinking, said he saw Preston dead on the floor, and that's when he panicked. He ran to the bathroom, placed the knife on the counter, and tried to wash the blood off.
He then grabbed Preston's keys, got in her vehicle, and drove to the park, where he called 911 for help.
A forensic psychologist testified that Herman had a history of sleepwalking and that he self-medicated with alcohol.
One of Preston's friends told the Palm Beach County Sheriff's Office that Preston was with Herman the previous night, but she "left because he was acting weird and was drunk."
She said she wasn't comfortable staying with him.
Neighbors stunned after learning that Randy Herman murdered Brooke Preston
When law enforcement questioned Preston and Herman's neighbors, they were told that they were shocked by the news and referred to Preston and Herman as "friendly" and "quiet."
One neighbor said they would occasionally throw parties, but they were never loud. When it got too late, they made sure to take it inside.
Another neighbor said she was "dumbfounded how this could have happened. Brooke was a sweet, beautiful girl."
"Herman talked to my husband every now and then and seemed like a good guy. We couldn't sleep last night thinking about it. It's hard to believe."
One of Preston's colleagues at PSI in West Palm Beach said, "She was just so loved by everyone. She made friends with everybody here. Brooke, I miss you and I love you, and I just cannot believe it."
Randy Herman: The jury returned with a guilty verdict
Herman pleaded not guilty by reason of insanity, and his lawyers stated that he wasn't aware of what he was doing.
There was no history of violence between Preston and Herman or a possible motive for the killing, which is why Assistant Public Defender Joseph Walsh said, "There is no other rational explanation for this killing other than that this could have been sleepwalking."
In May 2019, the jury deliberated for five hours before rejecting Herman's sleepwalking defense and finding him guilty of murdering Preston in their home.
Although several experts have stated that committing a murder while sleepwalking has happened before, Dr. Wade C. Myers, a forensic psychiatrist, said there is no way that Herman was sleepwalking when he stabbed Preston over 20 times "because it was too complex of an action."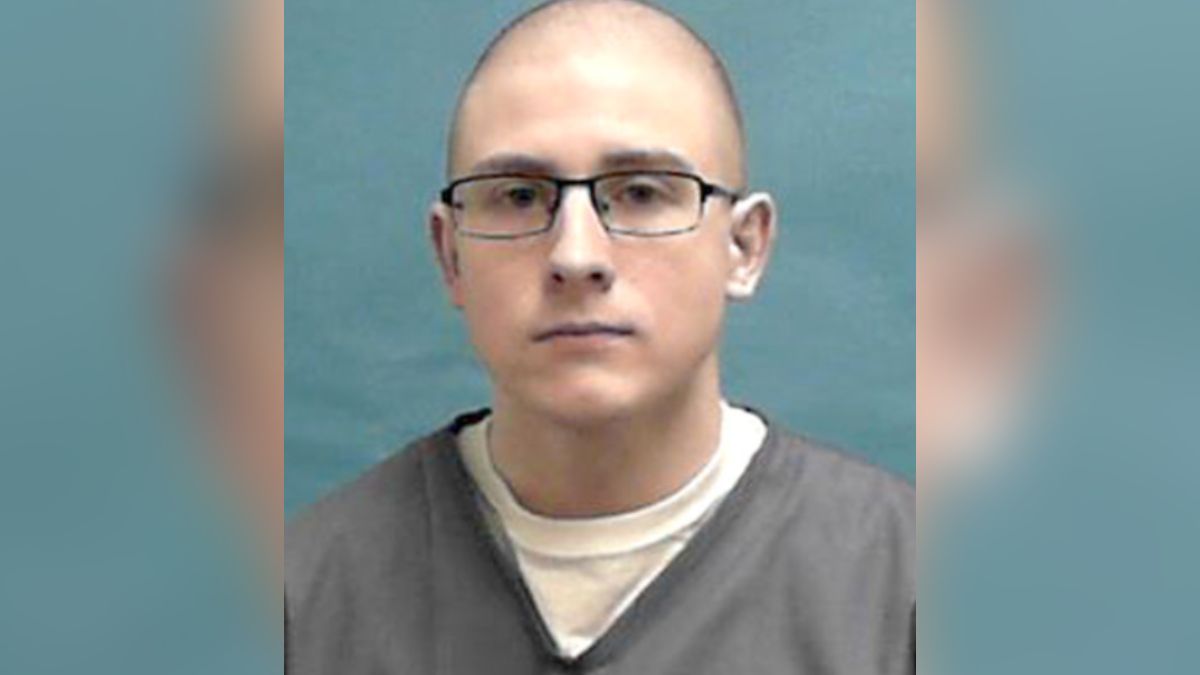 Myers also believes that the killing may have been sexually motivated.
In an interview, "Dead Asleep" director Skye Borgman said, "The way that the jurors explained it to me was that when they put the timeline together, they felt that he couldn't have returned to a deep sleep."
He added, "Given the circumstances, including his prior behavior, alcohol use, and sleep patterns, I think [Dr. Charles Patrick Ewing, a forensic psychologist] said it's possible that he could have [been sleepwalking and in a deep sleep, but it's also possible that he could not have returned to sleep."
Where is​ Randy Herman Jr. now?
That same year, a judge sentenced Herman to life in prison, but he maintains that he was sleepwalking and wouldn't have deliberately murdered Preston.
In November 2021, he filed a motion with the 15th Judicial Circuit in an effort to get a new trial so that his conviction could be overturned.
According to his motion, Herman wrote that his legal counsel was incorrect when they determined that sleepwalking was a mental illness and advised him to use the insanity defense.
He also wrote, "Had counsel conducted an adequate investigation, he would have discovered that sleepwalking should have been raised under the legal defense of automatism."
Herman has yet to be granted a new trial, and he is currently serving his sentence at the South Bay Correctional facility in South Bay, Florida.