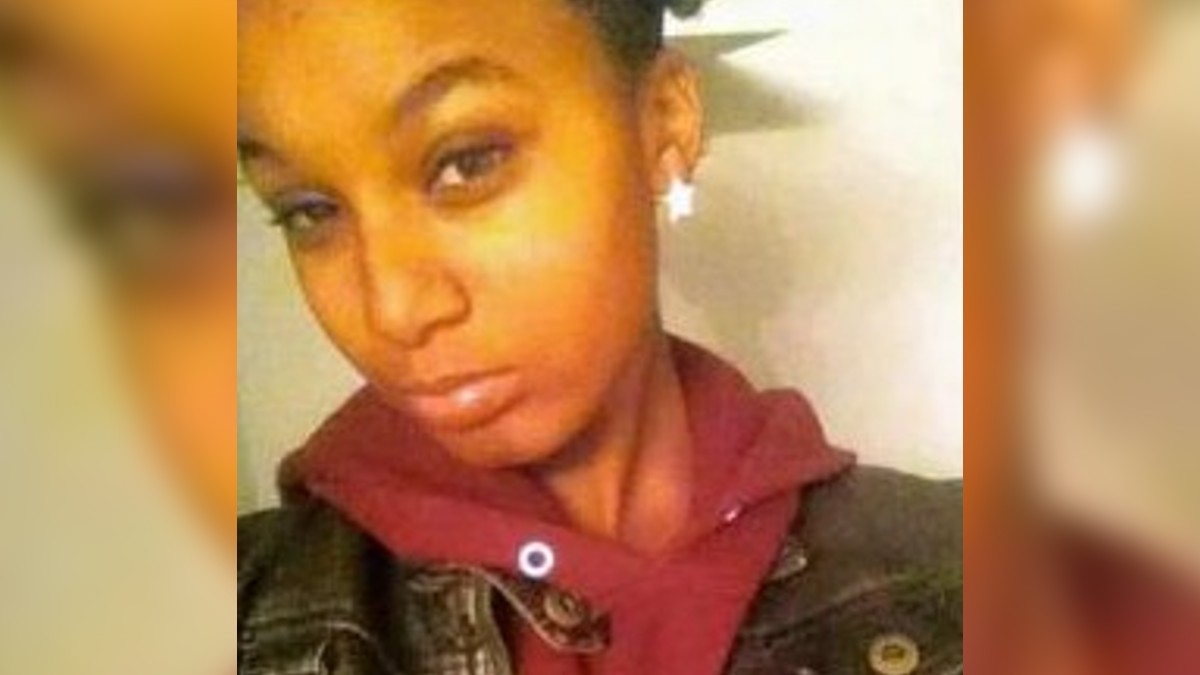 Tierra Hall was a bubbly teenage student from Durham, North Carolina when she was brutally stabbed to death by her ex-boyfriend, Kelton Breshon Fox.
Tierra was just 17 years old when Fox murdered her and left her remains on the porch of an empty up-for-sale house. The pair had only recently split up.
Tierra attended classes at Charles E. Jordan High School as usual on Friday, March 27, but around lunchtime, she disappeared. Her mom, Koteya Hall, returned home from work on Friday evening and was not too concerned by her daughter's absence believing she must be with friends.
However, as the hours ticked by and there was still no sign of Tierra, her mom became increasingly worried. Koteya's world fell apart the following day when she learned that Tierra's remains had been discovered behind a neighborhood house.
Shortly after the discovery, Koteya told reporters, "They told me my baby was dead. I could not believe that. I would not believe that. I started seeing pictures being posted everywhere of my baby. Nobody's telling me anything. I don't know anything, it's agonizing."
Tierra Hall and her mom had moved to Durham from Texas three years previously for what Koteya called a second chance. Koteya described her daughter as a happy-go-lucky and very humble teen girl. Unfortunately, she now had to carry on without her beloved daughter.
Tierra Hall's blood-soaked remains found on an empty house porch
Tierra's blood-splattered remains were found lying face down on the porch of a vacant house on Trotter Ridge Road, which was about half a mile from her high school. She had been stabbed and was covered in injuries across her chest and head. She was wearing grey sweatpants and a t-shirt featuring Elmo.
Watch the Latest on our YouTube Channel
Tierra's body was spotted by a neighbor who had been out walking. They had initially thought that Tierra was sleeping, but the grim truth soon emerged.
At the scene of the crime was a cell phone case without a phone and a hall pass from her high school, which had been signed by the principal on the Friday.
The cops went to Jordan High School, where they examined the school's surveillance footage and soon spotted Tierra walking through the halls with a male student. The cameras clocked Tierra at 12:27 p.m., leaving the school grounds with her ex-boyfriend, 17-year-old Kelton Fox. The pair appeared to be headed in the direction of Trotter Ridge Road.
In the footage, the two teens seemed to be having fun and were just messing around. At this stage, Tierra was smiling. However, Fox can then be seen taking Tierra's cell phone and marching off with it. Fatefully, she follows him.
Tierra Hall's murder featured on See No Evil
Surveillance footage played a massive role in this case, helping to bring Fox to justice, and the case featured in an episode of Investigation Discovery's See No Evil. The true crime show focuses on crimes where surveillance footage was key in bringing down the perpetrator.
It was the school's surveillance footage that first led to Fox being identified by the school principal and therefore put in the frame for murder. A second piece of school surveillance footage looked even more damaging for Fox.
The camera's clocked the killer returning to the school to the school approximately half an hour after he had left with Tierra. This time, he was alone, and he had his sleeves pulled down over his hands.
Fox headed straight for the bathrooms and never returned to class. The cops later hit those bathrooms with a search warrant, where they found "the presence of blood."
There was also a second security system with cameras that had snapped the two teenagers as they walked about a block away from where Tierra's body was eventually found. The householder's camera then snapped Fox returning, this time without Tierra.
The police found further incriminating clues against Fox at the house. Firstly, they learned that his mother once owned the vacant home, meaning he would be familiar with the location.
Secondly, the detectives discovered graffiti scrawled on the door reading "King K tha Savage." That name was used by Fox to describe himself on his Facebook page.
Kelton Fox arrested for the murder of Tierra Hall
Fox was arrested just a couple of days after the murder, and a judge ordered him to be held without bond.
Koteya spoke about her shock at hearing Fox was the killer. She explained that in the preceding six months, her daughter and Fox had had an on-again-off-again relationship.
Tierra had described her ex-boyfriend as a "little too clingy," but according to Koteya, she had never mentioned anything about violent behavior.
Koteya said she had welcomed Fox into her home and had had no reason not to trust him. She said she found him to be a well-mannered young man who shook her hand and said "Yes mam, no mam" to her. She told reporters, "I thought he loved her."
On the arrest, Koteya said, "I was in complete shock. I thought even if they weren't together at least they were friends. She never complained, never said anything about him being abusive or violent or anything. So when I learned that, it was another hit to the gut. I did not know. I did not know."
At the time, Koteya's mom also said that she would pray that someday she could forgive her daughter's murderer.
Kelton Fox pleaded guilty to the second-degree murder of Tierra Hall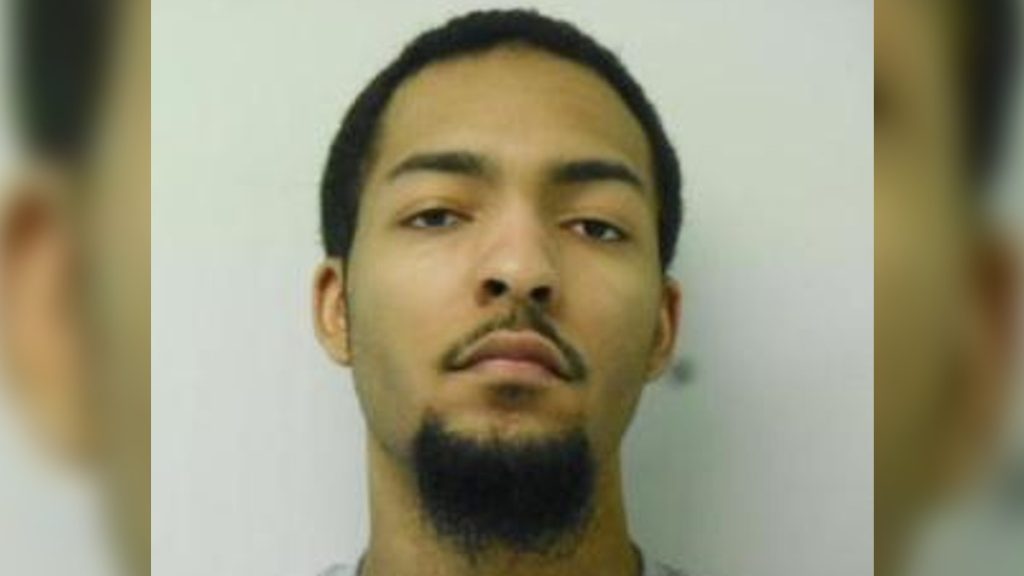 Fox was still only 17 when he was arrested and charged with first-degree murder. He likely would have faced the death penalty if he had been a year older. He eventually confessed and pleaded guilty to second-degree murder.
At Fox's sentencing, the killer admitted to stabbing Tierra without showing any emotion. The prosecution described in horrific detail how Tierra's life ended abruptly before urging Judge Orlando Hudson to give Fox the harshest possible sentence.
Fox's defense argued for leniency, pointing out that the murderer was only 17 years old when he committed the crime. His lawyer argued that Fox could not drink a beer, smoke a cigarette, or serve in the military because he was a child with "a child's brain."
Judge Hudson ultimately sentenced Fox to a minimum of 144 months behind bars, which translates into 12 years. The maximum length he could serve is 185 months which is 15 years.
A friend of Tierra's family told ABC 11 that they didn't like what they saw as a "lighter sentence," but they acknowledged that nothing would bring Tierra back.
Fox is currently held at the Craggy Correctional Center on the outskirts of Asheville, North Carolina. He has had no infractions and no escape attempts. His projected release date is March 29, 2027.
Ather the murder, the community in Durham attempted to pull together, and a vigil was held for the murdered teen. The Vintage Church in Durham was filled with friends of Tierra, who all wore purple – her favorite color.
At the time, community member David Bridge told CBS 17 that he hadn't known Tierra or her family, but he still felt the need to show his support. He said, "It's very upsetting. It's another example of the homicides that happen here in Durham, and we feel compelled to come and be a part of the vigils."