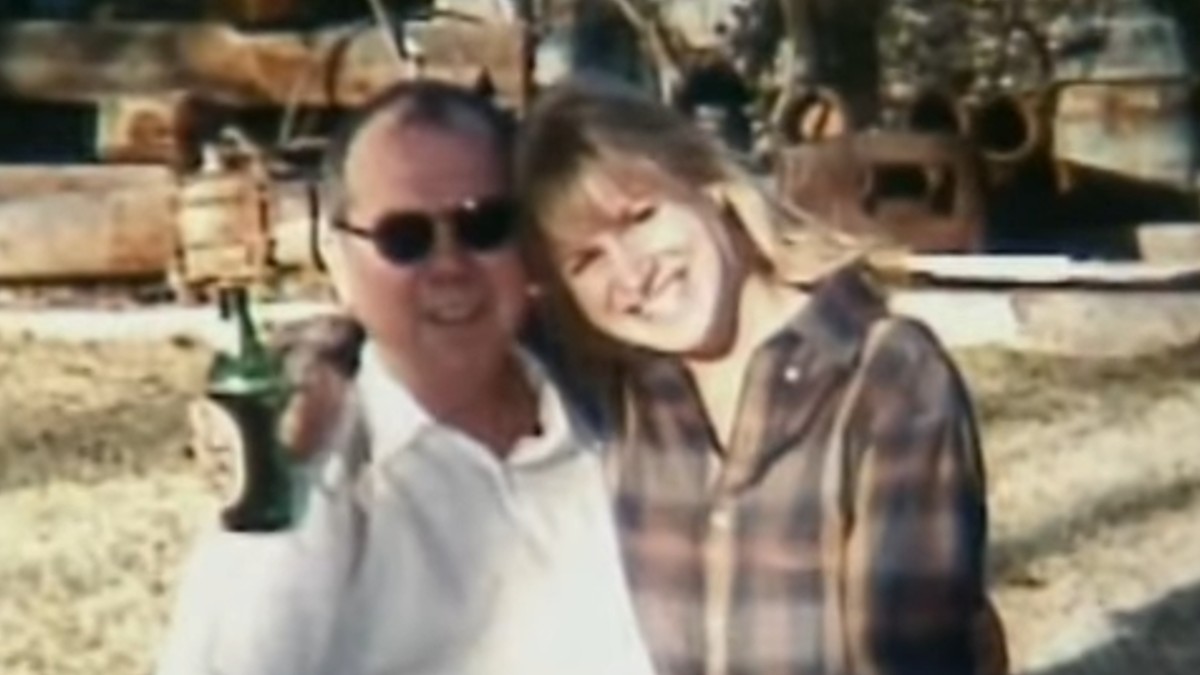 Blood & Money is examining the case of casino tycoon Ted Binion, who died under mysterious circumstances in his Las Vegas home. Initially, Binion's stripper girlfriend, Sandy Murphy, and her lover, Rick Tabish, were convicted of the murder, but both were subsequently acquitted.
On September 17, 1998, Murphy dialed 911 and told the dispatcher that her partner, Binion, was not breathing. When the first responders arrived at their home, they found Binion face up on the floor of his mansion.
Near the body lay a bottle of Xanax, and in the bathroom, the cops found evidence of heroin.
Binion was known to have battled an addiction to hard drugs, and the investigators initially marked his death down as either a suicide or an accidental overdose from heroin and Xanax.
Murphy told the cops that her partner had been suffering depression ever since his gaming license was revoked due to his association with members of organized crime and his drug addiction. She suggested he may have committed suicide.
However, an autopsy revealed subtle signs that suggested he may have been murdered. He had a strange red mark on his chest, bruises on his wrists, and small cuts around his mouth.
The cops ruled that Ted Binion had been suffocated
The investigators concluded that Binion could have been suffocated through burking, a method of strangulation that leaves few marks on the victim. Burking occurs when a victim is restrained while another individual holds a hand over the mouth.
Watch the Latest on our YouTube Channel
The cops began looking into Sandy. They learned that the stripper had a turbulent relationship with Binion and had been having an affair with Rick Tabish.
The police also learned that on the day Binion died, Tabish had gone to a secret buried vault in Pahrump, Nevada, and dug up $6 million worth of silver that Binion had stashed there.
Tabish and Murphy were both arrested and charged with murder. The case became an instant media sensation. Former District Attorney David Roger later told the press, "People were riveted because you had drugs, sex, betrayal, buried treasure, old Las Vegas history. It was a fascinating case."
A jury convicted Tabish and Murphy of murder, and the pair were sentenced to decades in jail.
However, that was not the end of the matter. The Nevada Supreme Court later ruled that there had been multiple problems with the state's case and that much of the evidence was circumstantial.
Sandy Murphy and Rick Tabish acquitted of murder
A new trial began in 2000, and the defense focused on Binion's lifestyle and his cause of death. The new jury found that there wasn't sufficient evidence to suggest Binion had been murdered. Tabish and Murphy were both acquitted.
The couple were found guilty of stealing the $6 million in silver bars and coins. Tabish spent ten years in jail, and Murphy was behind bars for three years.
Tabish is now a successful businessman in his native Montana, and Murphy moved to California and married.
Blood & Money airs Saturdays at 9/8c on Oxygen.