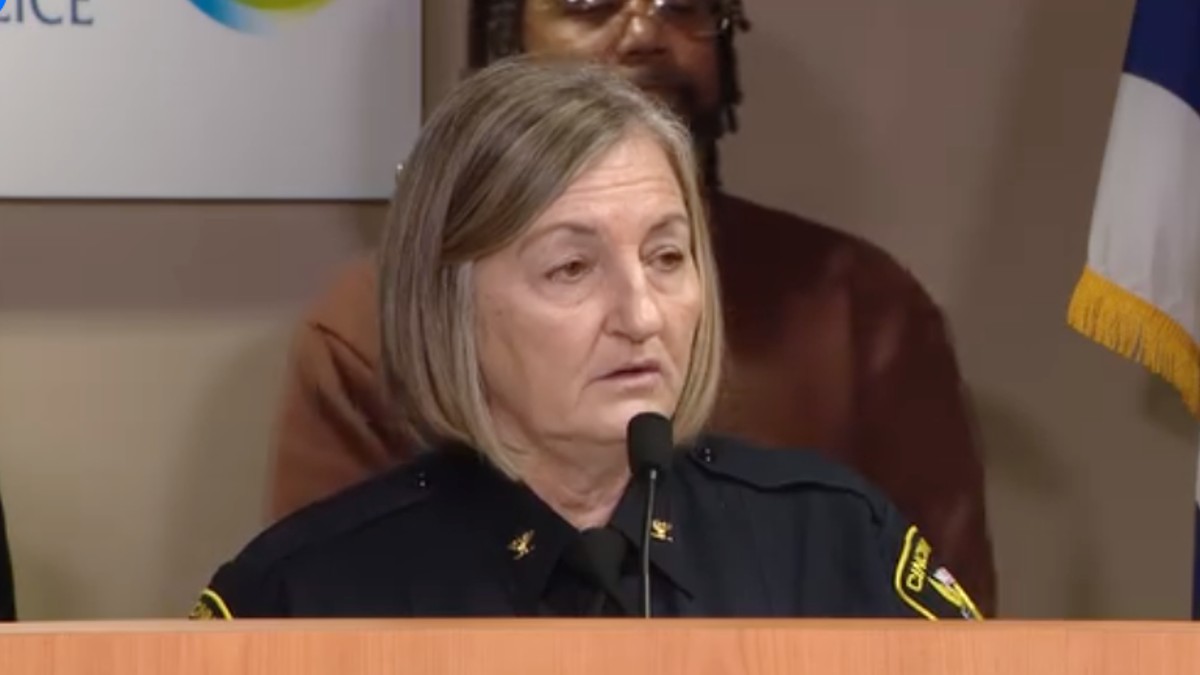 The police in Cincinnati are still looking for the shooter from an incident on Friday evening in the city's West End that left one boy dead and five others injured.
According to Cincinnati Police Chief Terri Theetge, an unknown suspect fired 22 rounds into a group of children from a black sedan vehicle near the intersection of Jones Street and Wade Street.
The incident occurred at about 9:30 in the evening and happened in a neighborhood with a particularly high number of children. The crime scene is very close to a daycare center, a girls' dance studio, and a playground.
One adult, a 53-year-old woman, was hit. The other victims were five children, four boys aged 11, 12, 13 and 15, and one 15-year-old girl. All the victims were Black.
The 11-year-old boy was pronounced dead at the scene, and the others were transported to two nearby hospitals. As of Sunday afternoon, only one victim remained in the hospital, and they were described as in stable condition.
The police have not released any further information on the suspect other than to express confidence that they will be brought to justice.
Mayor Pureval and Police Chief Theetge condemned West End Cincinnati shooting
In an emotional press conference on Sunday, city leaders, including Mayor Aftab Pureval, expressed their shock and outrage at the shooting.
Watch the Latest on our YouTube Channel
Pureval called the shooting "sickening and unimaginable" and stressed, "Twenty-two rounds were fired. Twenty-two rounds in a moment — into a crowd of kids. No time to respond. No time to react."
The Major also praised the police for their quick response and said homicide detectives had not stopped working or slept since Friday night.
Pureval also spoke about how families and children spent the weekend shouting support to each other through open windows but were too afraid to venture outside.
Police Chief Terri Theetge had a stern message for the perpetrator, "To the person or persons responsible for this violent act: turn yourself in. Call a loved one, have them turn you in. If you don't, we will find you, and we will bring you to justice."
The name of the deceased boy has not been publicly announced, but his father, Issac Davis, attended the press conference and appealed to anyone with any information about the shooting to come forward.
Davis added, "When will this stop? Will this ever stop? Like how many people have to bury their kids, their babies, their loved ones?"