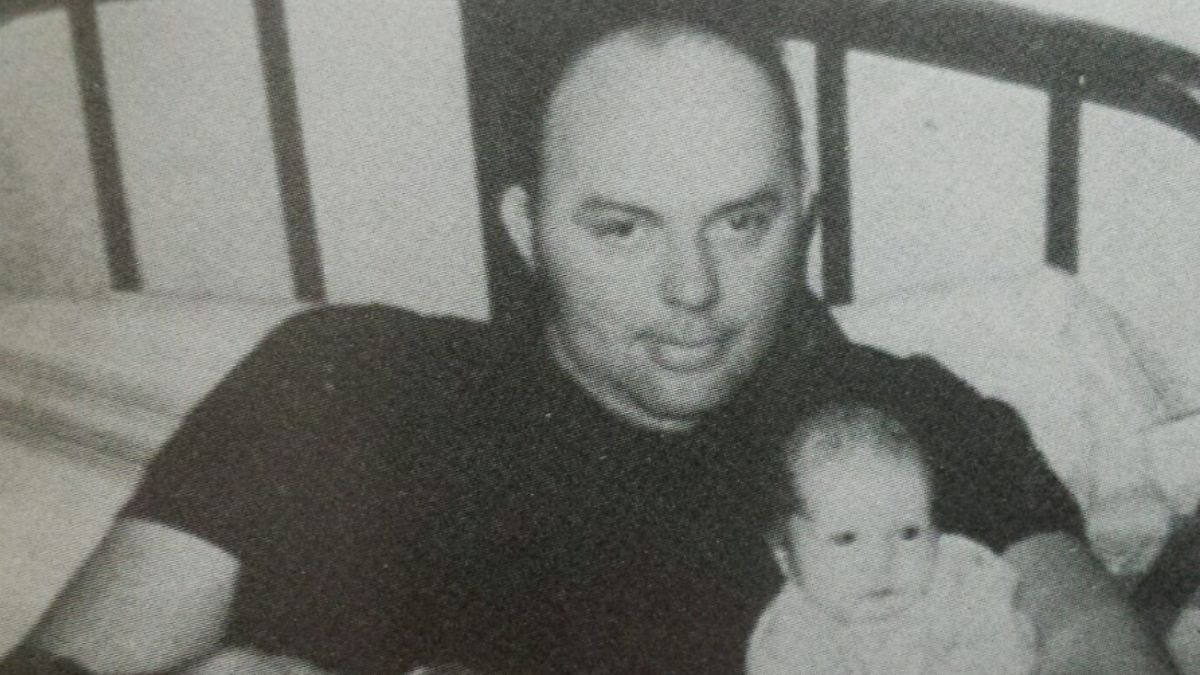 Billy Stafford was a Canadian man who was murdered by his common-law wife, Jane Hurshman Corkum, for allegedly abusing her throughout their relationship.
On March 12, 1982, a man in Liverpool, Nova Scotia, was walking to work when he noticed a truck that had been pulled over on the side of River Road. He didn't recognize it, but he immediately thought it belonged to one of his neighbors.
It wasn't unusual for him to see his neighbors with their vehicles parked on the side of the road because of how muddy their driveways would get during the spring.
They would park, then walk the rest of the way to their house.
As he walked closer to the truck, he noticed that there was blood on the door. His first thought was that someone had been in an accident, but as he looked around, he noticed there was no evidence that an accident had occurred.
When he looked through the window, he realized that there was a person inside the truck with the keys still in the ignition. The individual was in the passenger seat but was slumped over so far that his head was almost in the driver's seat.
Billy Stafford's was found dead inside his truck
The man feared something might have been wrong, so he immediately ran to a neighbor's house for help. He returned with the neighbor, and together, they checked on the man in the truck.
Watch the Latest on our YouTube Channel
After looking around the truck, they concluded that the man had committed suicide. That's when they called the police.
When emergency responders arrived on the scene, they discovered that the man in the truck had been shot in the head and was nearly decapitated.
They also noticed blood inside the vehicle, along with tissue, and a set of false teeth on the floor.
Unlike the person who reported the incident, police officials didn't suspect suicide, as they were unable to find a gun. They believed that man, whom they later identified as Stafford, had been murdered.
Billy Stafford's case featured on Crime Junkie podcast
Stafford's murder case was featured in a 39-minute episode of Ashley Flower's podcast, Crime Junkie. She discussed how the officer who recognized Stafford had pulled him over a year earlier in the same truck.
Although he had only met the 41-year-old once, he knew a lot about him because he was involved in illegal activities, including drugs and guns.
He was also known to bully and threaten people in the community to the point where they were scared to report him to the police.
Stafford could openly talk about the time he murdered someone on a fishing boat by throwing him overboard, but no one was willing to testify against him; therefore, he was never charged.
He had the small town terrified, including the RCMP officers, who were told that if they were ever dispatched to Stafford's home, they were to be armed and ready to open fire.
In spite of that, officers were determined to find the person responsible for Stafford's death.
They brought a K-9 unit to the scene to search nearby wooded areas, while they went door-to-door and asked neighbors if they noticed anything strange the previous night.
But no one saw or heard anything that was out of the ordinary.
Police investigated murder-for-hire rumor
When officers went to Stafford's home in Bangs Falls, about 10 miles from the crime scene, they came into contact with his common-law wife, Corkum.
The couple's children were also at home.
Corkum told the police that she last saw Stafford the previous night, when he left in his truck without saying where he was going.
When they told her that he had been murdered inside his truck, she fainted.
At that time, law enforcement didn't know Stafford's exact cause of death, but an autopsy later showed that he had been shot in the head with a shotgun at close range.
They believe he was killed at 10 p.m. on March 11—the night before his body was found. And it wasn't long before the people in the community started pointing their fingers at Corkum.
It was rumored that months before Stafford was killed, Corkum told a man that she would pay him $20,000 if he would kill Stafford. She said he was beating her and her youngest son.
When he suggested she leave Stafford instead, she said she couldn't because he had threatened to kill her relatives. Police officials learned that it was the same amount as Safford's life insurance policy.
That's when they realized that if Corkum wanted him dead, money wouldn't have been the motive; it would have been the abuse.
Jane Hurshman Corkum confessed to killing Billy Stafford
On March 13, detectives brought Corkum to the police station for questioning. And it was there that she denied having anything to do with Stafford's murder.
Corkum then asked to speak with Stafford's dad. When he arrived at the precinct, he asked if she killed him, and she said yes.
Shen then told police officials that it wasn't her plan to kill him that night, but she had previously thought about killing him several times, especially after every beating.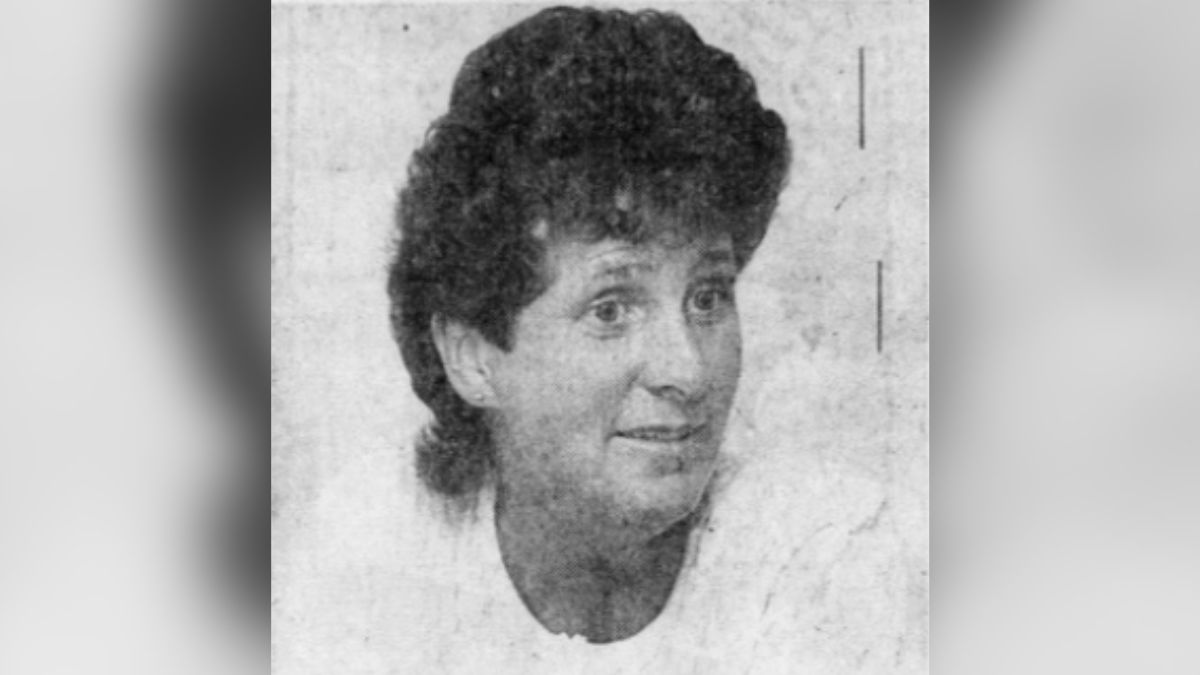 "Everything he had said about what he was going to do started sinking in," Corkum testified. "I finally said to h*** with it. I wasn't going to live like that anymore."
On the night of the shooting, Corkum picked him up from a party. When she pulled into the driveway of their home, Stafford was asleep in the passenger's seat.
She then asked her teenage son to load the shotgun and bring it to her. When he went back inside, Corkum said she "put the gun in the window of the truck, and I pulled the trigger."
Her son heard the shot and rushed out of the house, but she told him not to ask her any questions. She then ordered him to break the gun apart and throw it in a river.
She then got rid of the truck.
Jane was arrested and charged with Billy Stafford's murder
On March 16, Corkum was charged with first-degree murder. Her attorney later agreed that she should take a plea deal and plead guilty to manslaughter, but the attorney general was against it.
He claimed that although Corkum was abused by Stafford, she wasn't in any danger when she shot and killed him because he was asleep at the time.
She had "already received enough punishment—five long years of painful mental and physical punishment," Corkum's attorney argued. "And it appears the attorney general for Nova Scotia wants to punish her further."
During the month-long trial in November 1982, the jury heard statements from various witnesses about the violence and abuse Corkum endured while in a relationship with Stafford.
After deliberations, they return with a not guilty verdict.
The prosecution appealed the verdict, which was later overturned by the Supreme Court. A new trial was scheduled for February 1984, and she would be facing a new charge: manslaughter.
She pleaded guilty and was sentenced to six months in prison following two years of probation. She was released after serving two months.
Jane Hurshman Corkum found dead in vehicle
Corkum became an advocate for victims of domestic violence until her death on Feb. 23, 1992. A passerby discovered her body inside her vehicle, which was parked on the Halifax waterfront in Nova Scotia.
An autopsy showed that her cause of death was a gunshot wound to the chest, and it was ruled a suicide.
The medical examiner, Dr. Malcolm MacAulay, stated that the gunshot caused injuries to her heart and right lung.
Authorities believe that the shoplifting charges she was facing may have contributed to her suicide, as she was set to go on trial the upcoming week.
She was 43 years old at the time of her death.