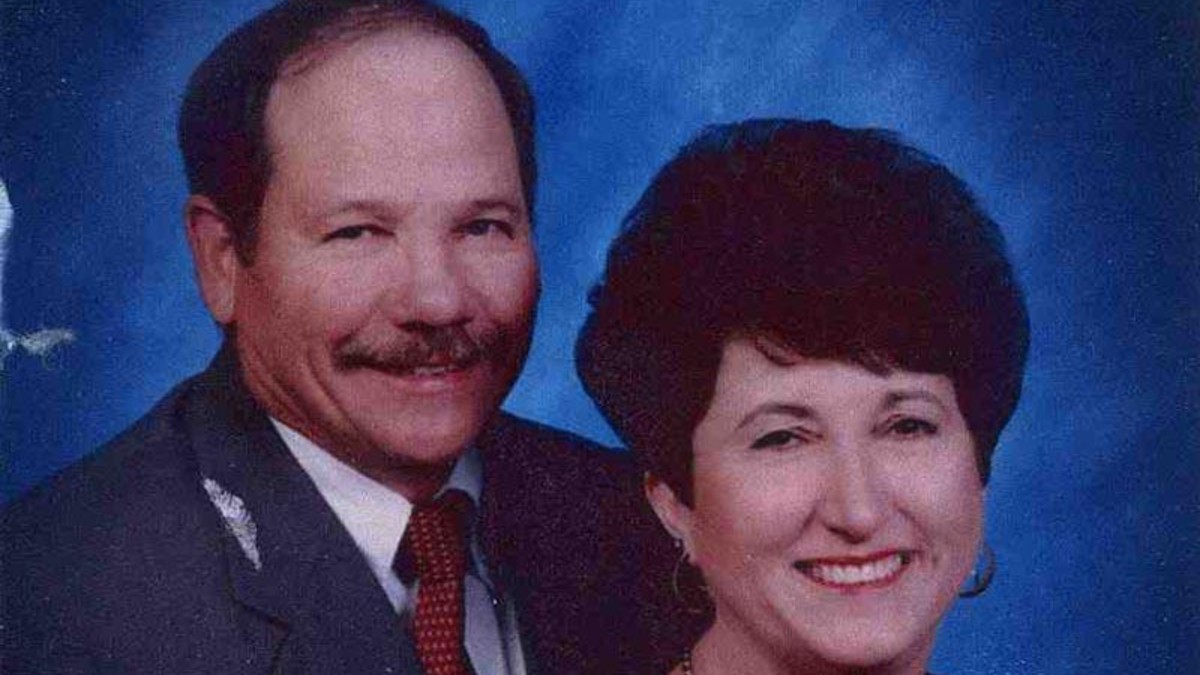 Fatal Vows this week looks at the case of Earnie and Syble Stokes, a seemingly happy Alabama couple who appeared to enjoy a long-term relationship — but whose marriage ended with him shooting her dead.
Earnie and Syble got married as soon as the bride left high school way back in 1971. Over the next 35 years, they had two sons, followed by two grandchildren. Then, one day in 2005, Earnie purchased some bullets from a store in the town where they lived, Centerville, Alabama.
He took care to hide his face from the surveillance camera at the store counter, before returning home. On finding Syble sat on the edge of their bed, he fired a shot into her head. Later an autopsy would reveal that the bullet left her brain-dead in an instant, but her body remained alive for some time.
Earnie Stokes told police there was a home invasion
While the retired baptist preacher waited for his wife to die, he arranged the evidence to look like there had been a break-in. When he finally telephoned the police, he claimed someone had thrown gasoline in his face and beaten him with a brick during a home invasion.
It would later transpire that Earnie had been having an affair with a woman from his congregation. She had ended the relationship a couple of months before Syble was murdered. Earnie also confessed to a friend that he hadn't been intimate with his wife in years.
Stokes was arrested in 2006, and in 2008 he was sentenced to 20 years in prison after pleading guilty to manslaughter. In 2013 he was denied an appeal, and in 2018 he was denied parole, meaning he will serve his full sentence.
More from Fatal Vows
Follow the links to read about more murderous crimes committed by husbands and wives on their own spouses. Keith and Julie Griffith had also been married for 35 years when their relationship started to deteriorate beyond repair. They were living separate lives when, one day, Keith shot his wife in the chest three times and set fire to the house.
Watch the Latest on our YouTube Channel
Meanwhile, Kemberlee Guffey stabbed her husband with a letter opener during an argument. When she dialed 911, operators heard her say: "Please don't send me to the cops. Say you fell, please. Promise me. Baby, I'm sorry! I have an emergency. Please hurry. I stabbed my husband."
Her husband, Padraic Guffey, can be heard screaming, "get me an ambulance!" Padraic died a few hours later, and Kemberlee pleaded guilty to involuntary manslaughter.
Catch this episode of Fatal Vows on Friday, March 20, at 8/7c on Investigation Discovery.